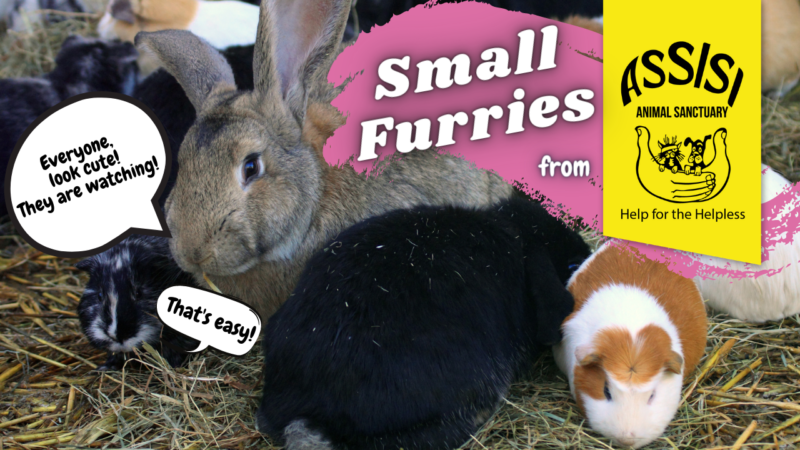 Dylan from ASSISI Animal Sanctuary in Newtownards will show you some of their resident fur babies on-site in their small animals unit.
All of the animals housed at ASSISI are looking for their Forever homes and are currently looked after by the wonderful staff and volunteers at the sanctuary.
Information
10mins
Let everyone in your group watch and follow along with the tour by playing the video over Zoom.
1. Open the video below
2. Share screen on Zoom with participants
3. Make sure to share the audio as well
4. Sit back and join in with all the fun
Alternatively forward this link to your girls so they can watch and enjoy this video in their own time.
Suitable For
4-7yrs

7-10yrs

10-14yrs

14-18yrs
Rabbits and Guinea Pigs don't get along.
They communicate in different ways and shouldn't be housed in the same enclosure.
Guinea Pigs don't sleep much, they are crepuscular and are most active at dusk and dawn.
Female Rabbits are called "Does" and male Rabbits are called "Bucks"
The oldest living Rabbit was 17 years old according to the Guinness Book of World Records