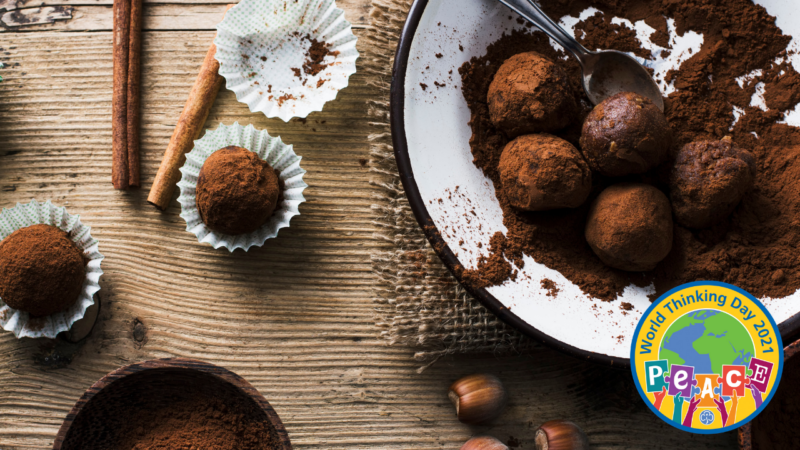 Switzerland is famous for their delicious chocolate, to be swiss chocolate the production must take place in Switzerland. This means the ingredients used in swiss chocolate can originate from outside Switzerland.
There are many famous Swiss chocolate brands internationally known such as Lindt and Nestle.
How To
20mins
Gather all the other materials listed that you require.

Follow the instructions on this webpage to complete activity.
You Will Need
400ml Condensed Milk
2x Cups Sweet Plain Biscuits
1x Cup of Coconut (Diced)
2x Tablespoon Cocoa Powder
1/2 x Cup of Coconut/Sprinkles for Decoration
Large Mixing Bowl
Plate or Tray
Have this list of everything you need sent direct to your inbox
Suitable For
4-7yrs

7-10yrs

10-14yrs

14-18yrs
Instructions
Use clean hands or a rolling pin to crumb the biscuits to a fine texture into the mixing bowl. Add in all the other dry ingredients.

Gradually add the condensed milk while mixing with your hands or a spoon

Roll the mixture into small balls. Once formed into balls, roll in the extra coconut for decoration and place on a tray.

Place the tray in the fridge to set. Once set eat and enjoy!