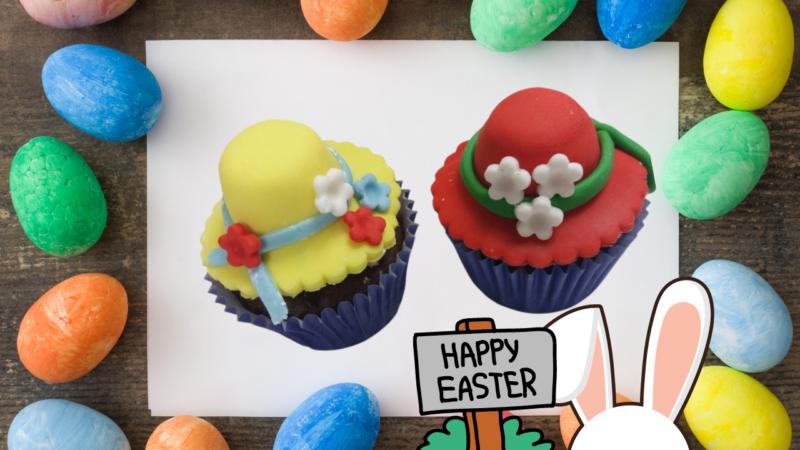 How To
20mins
Gather all the materials listed that you require.

Follow the instructions on this webpage to complete activity.
You Will Need
Ready Baked Cupcakes
Buttercream
Fondant Icing
Cake Decorating Flowers
Marshmallows
Round Cookie Cutters
Have this list of everything you need sent direct to your inbox
Suitable For
7-10yrs

10-14yrs

14-18yrs
Instructions
Roll out fondant icing to approx. 3mm thick. Using a large cutter approx. 80mmcut out a circle.

Slightly flatten the marshmallow and spread a little buttercream to allow the fondant icing to stick to the marshmallow.

Cover the marshmallow with the icing and carefully mould around the marshmallow.

Decorate by rolling out fondant and cutting narrow strips along with adding some flowers. Spread the buttercream onto your cupcake.

Place the bonnet on top of the cupcake and add some more decoration if you wish.

Need a recipe/method for buttercream? Click on the Pink button to be directed to our demonstration on making buttercream.