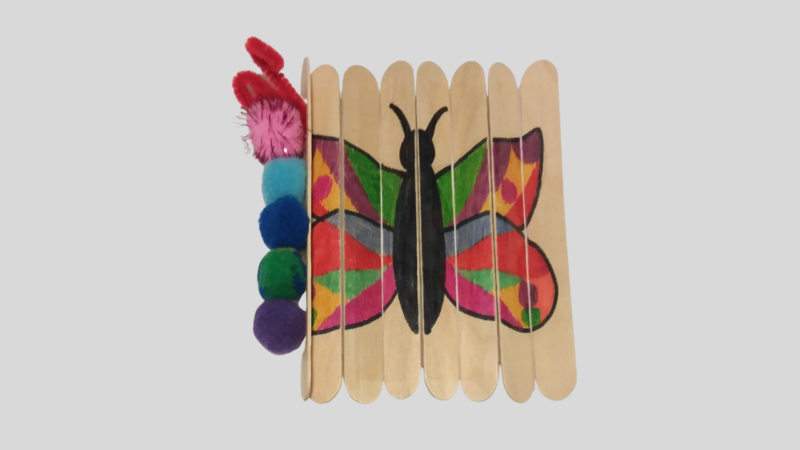 How To
20mins
Gather all the materials listed that you require.

Follow the instructions on this webpage to complete activity.
You Will Need
8 x Lollipop Sticks
Coloured Pens/Markers
5 x Pom Poms
1 x Pipe Cleaner
Sticky Tape
Glue
Have this list of everything you need sent direct to your inbox
Suitable For
7-10yrs

10-14yrs
Instructions
Place all 8 stick together and secure with sticky tape.

Turn sticks over and draw the outline of a butterfly.

Colour in your butterfly. How bright can you make yours!

Remove tape from the back of the sticks and spread out into groups of 2's. Carefully tape each set of two as shown by red arrows.

Turn them all face down ensuring they are in the correct order. Using your tape secure them all together. Tape as shown in picture.

Fold your pipe cleaner in half and twist the top around a pencil and have the pom poms ready.

Using glue or double-sided tape stick the antenna and the pom poms onto the stick (ensure it is the correct way up).

Fold back the sticks and see your caterpillar turn into a Butterfly.