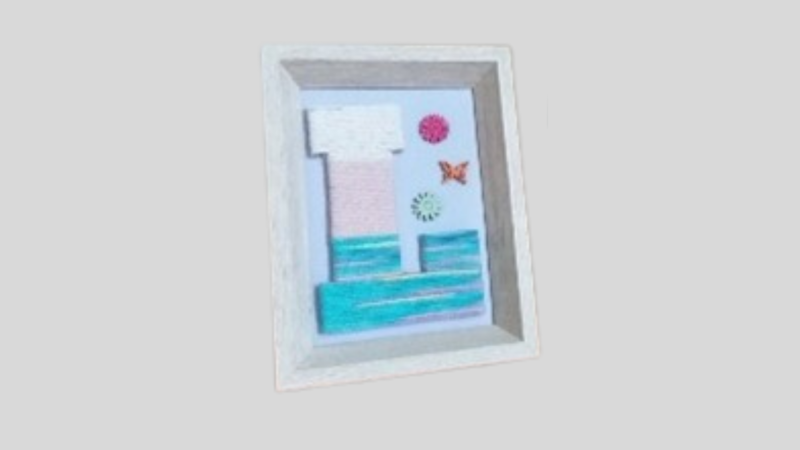 How To
45mins
Gather all the other materials listed that you require.

Follow the instructions on this webpage to complete activity.
You Will Need
Picture Frame
Cardboard
Wool (3 Different Colours)
PVA Glue
Scissors
Coloured Paper
Embellishments (Optional)
Have this list of everything you need sent direct to your inbox
Suitable For
10-14yrs

14-18yrs
Instructions
Draw the outline of your chosen letter onto the card and cut it out. This works best if the letters have no rounded edges. So, let's get creative with your letters!

Carefully cut out your letter. Ensure your letter will fit into your photo frame. You can up-cycle an old frame by painting it to match if you like.

Choose 3 shades of wool that work well together to make your monogrammed letter.

On the back of your letter apply the PVA glue. Using a paint brush glue one third of your cardboard letter to start with. Wrapping the wool gently around the cardboard.

Ensure the wool is neat, together and try not to stretch the wool. You may wish to apply a little glue to the front of the letter to help hold in position, but not too much.

When you have covered all of the letter leave to dry.

Choose a coloured paper for the background the blends in with your coloured wool and cut to the same size of your inner flame. Glue the letter in position and leave to dry.

Place your monogrammed letter onto your picture frame. Add some pretty embellishments. The ones we have used had sticky tape on the back.