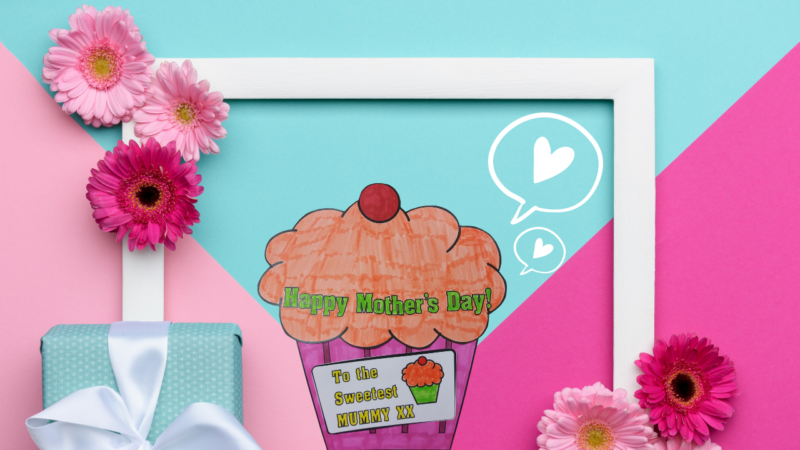 How To
20mins
Gather all the materials listed that you require.
Follow the instructions on this webpage to complete activity.
You Will Need
Colouring Pens/Pencils
Scissors
Print Out PDF
Glue
Have this list of everything you need sent direct to your inbox
Instructions
Print out the PDF onto light card or heavy paper and colour in your cupcake.

Using the printout that looks like the bottom of your cupcake (cupcake case), fold this in two and cut around the solid outlines.

Write a special message on the inside of the fold for the special person to you that will be receiving the card.

Put a little glue along the fold edge of the cupcake case. Stick the top part of your cupcake onto it. You can stick the printed message to the outside of the cupcake case as shown in the photo above.