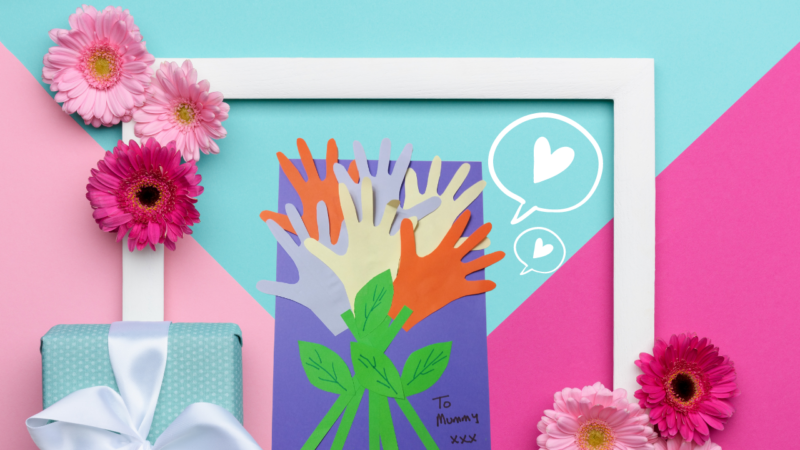 How To
25mins
Gather all the materials listed that you require.
Templates for the hands, leaves and the stems can be downloaded by clicking on the 'Pink' Button.
Follow the instructions on this webpage to complete activity.
You Will Need
Pens/Pencils
Scissors
Print Out Template
Glue
Coloured Paper/Card
Have this list of everything you need sent direct to your inbox
Instructions
Draw around your own hand onto a piece of coloured paper and cut it out. You can also use the template of a hand provided in our downloadable PDF.

Use this cut out hand as a template to cut out more hands, use different coloured paper to get various flower colours.

Use the templates provided to cut out some stems and leaves. We recommend using green coloured paper but you can always colour white paper in green using a marker. You can also draw out your own template for the flowers stems and leaves.

Start by gluing some of the hand prints to some coloured paper/card as shown in the picture.

Next glue some of the cut out stems on to the hand flowers as shown in the above picture.

Repeat step 4, placing more hand flowers on top of what you have already glued down.

Once you are happy with the amount of flowers on your picture finish it off by gluing on some stems and leaves.

Write a special message on your card and gift it to that special person on Mother's Day.