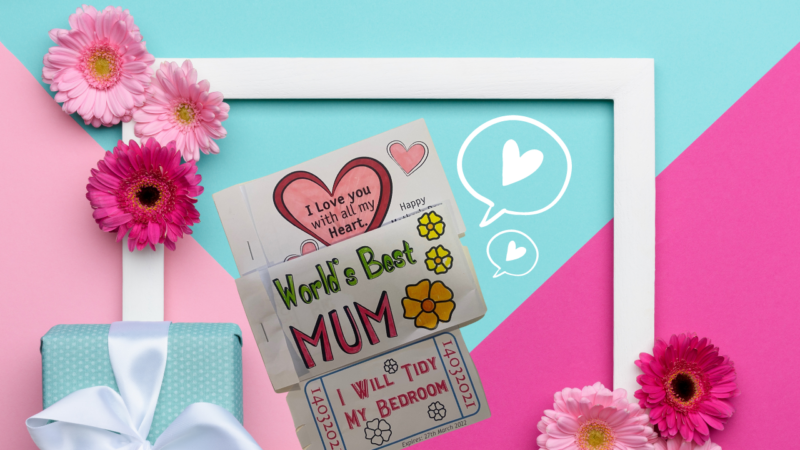 How To
20mins
Gather all the materials listed that you require.
Follow the instructions on this webpage to complete activity.
You Will Need
Colouring Pens/Pencils
Scissors
Print Out PDF
Stapler
Have this list of everything you need sent direct to your inbox
Instructions
Select the outer design of the booklet you are going to make, remember you can design your own. Printout all the vouchers you wish to include in your booklet.

Colour in/write your coupons. There are some blank templates included in our PDF to design your own task if you wish.

Cut out your vouchers and arrange in order. Fold back along the fold line of the outer page and staple your coupons in place.

Fold front side of the outer page and tuck under so it is touching the staple.