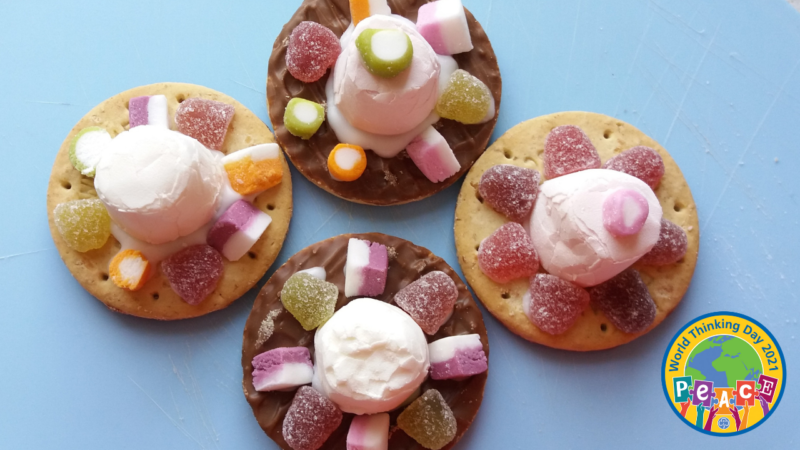 How To
15mins
Gather all the materials listed that you require.

Follow the instructions on this webpage to complete activity.
You Will Need
A Round Biscuit (Digestive)
Large Marshmallow
Icing/Melted Chocolate
Sweets For Decoration
Have this list of everything you need sent direct to your inbox
Suitable For
4-7yrs

7-10yrs

10-14yrs

14-18yrs
Instructions
Start by cutting any sweet decorations such as jelly tots in two, this will help sit nicely on your sombrero.

Apply icing, or melted chocolate to the wide base of your marshmallow and then place onto the centre of your biscuit.

Time to decorate, use as many sweets etc as you would like. Icing/melted chocolate can be used to secure decorations in place.

Once the icing/melted chocolate has hardened, eat and enjoy!