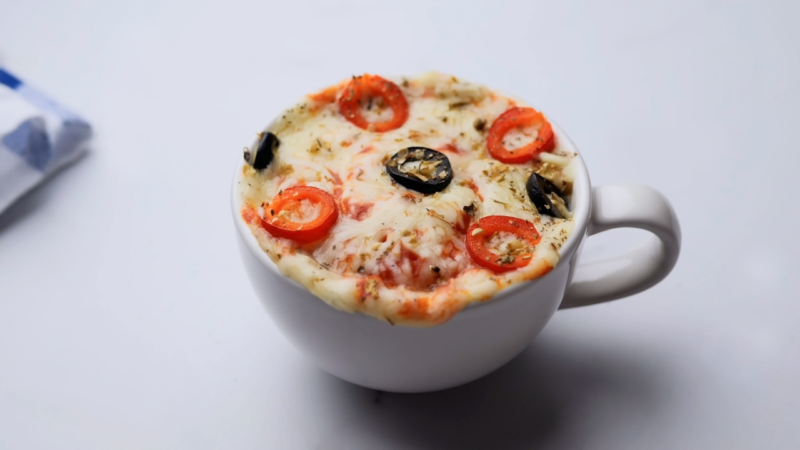 How To
25mins
Just when you thought Pizza could not get any better!
Why not try a homemade Pizza in a Mug, cooked in the microwave in just a few minutes?
Is it better than fast food? Give it a go and see the results.
Download our handy PDF at the bottom of this page for instructions.


You Will Need
A Mug
4 x Tablespoons of Plain Flour
Baking Powder
Bicarbonate of Soda
Salt
3 x Tablespoons of Milk
1 x Tablespoon of Olive Oil
1 1/2 x Tablespoon of Tomato - Based Sauce
1 1/2 x Tablespoon of Grated Cheese
Any Pizza Toppings of Your Choice
Have this list of everything you need sent direct to your inbox
Suitable For
4-7yrs

7-10yrs

10-14yrs

14-18yrs