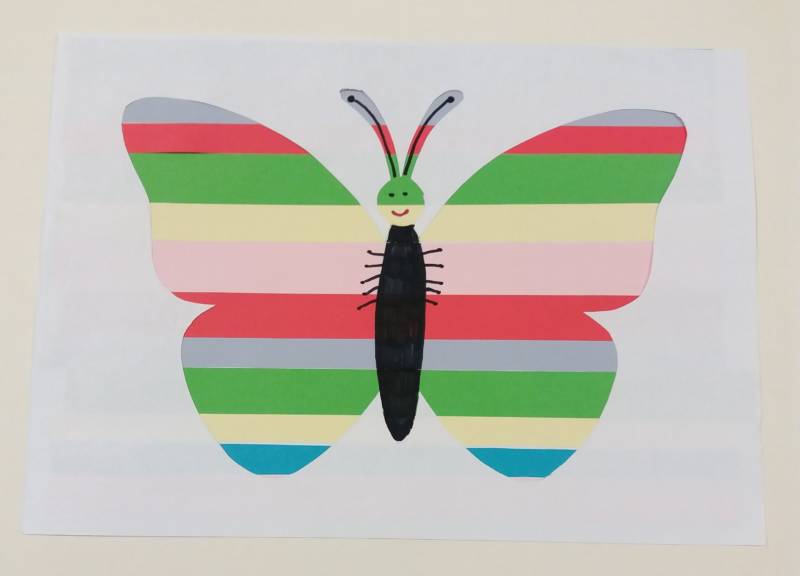 How To
20mins
Download our handy PDF at the bottom of this page, gather all the other materials listed that you require.

Follow the instructions on this webpage to complete activity.

You Will Need
Coloured Paper
1 x A4 White Card
Printed PDF For This Activity
Scissors
Ruler
Pencil/Pen
Glue
Have this list of everything you need sent direct to your inbox
Suitable For
4-7yrs
Instructions
Cut the coloured paper into strips, they can be varying widths. The maximum width is 2cm.

Glue the white card all over and stick down the coloured paper strips.

Ensure you cover all of the card and set aside to be used later.

Cut away the inside of the printed butterfly from the PDF attachment, leaving the outline.

Discard paper from the red area in photo after cutting - no longer needed.

Glue around the white silhouette and stick onto striped card.

Using a felt-tip to draw in the body and legs.

Here are a few other ideas that you can explore, these outlines are included in the downloadable PDF.