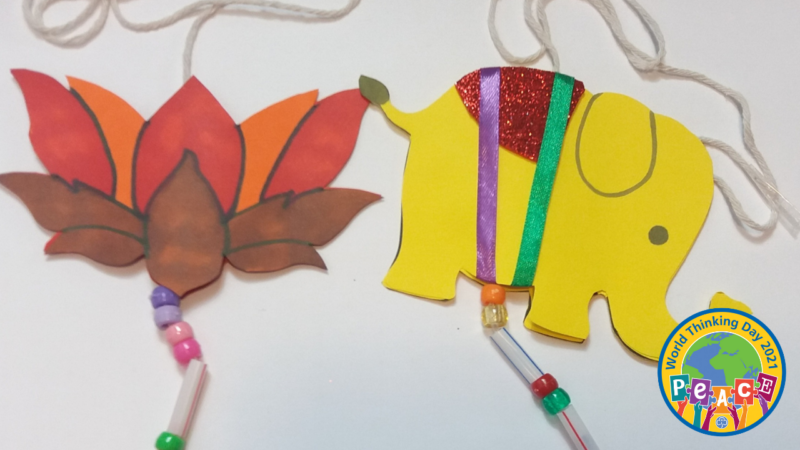 How To
30mins
Gather all the materials listed that you require.

Follow the instructions on this webpage to complete activity.
You Will Need
Coloured Felt/Card
Scissors
Felt Tips
Ribbon/ Glitter/ Sequins/ Feathers
Glue
Staws
String
Small Bell/Beads
Have this list of everything you need sent direct to your inbox
Suitable For
7-10yrs

10-14yrs

14-18yrs
Instructions
Cut out one of the PDF shape outlines and use this as a template to draw your chosen shape one to the card or felt.

Repeat Step 1. You should have two identical shapes on your felt or card. Cut out the shapes from your card/felt.

Decorate your shapes using glitter, pens and anything else you wish to add.

You only need to decorate one side of each shape as you will stick them together as a pair later on.

Take one shape and cover the undecorated side with glue. Place a straw in the middle of your shape, the straw should slightly overlap the top and bottom of your shape. Stick the other shape on at this stage to create a 3D shape with the straw in the middle of it.

Take your length of string and tie a bell/bead to one end. Add more beads at this stage if you would like beads to be below your shape.

Thread the string through the straw attached to the shape, now decorate the string above your shape as you wish.

Finally tie a loop in the top of your string so you are able to hang your mobile up!

Why not try to make some mobiles of the other shapes too? The more the merrier!