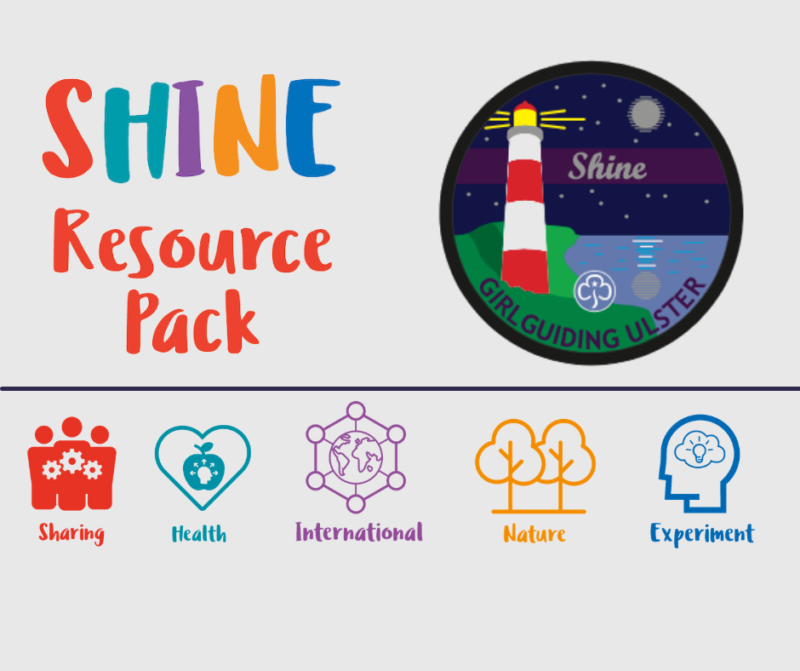 How to
Multiple Activities
This pack is for all sections and most activities can be delivered at a face to face or a virtual meeting and there are lots of activities that girls can complete at home to enable them to still achieve the badge if they cannot attend a meeting. There are also challenges especially for volunteers so everyone has the opportunity to earn a badge!
There are five sections:
1. Sharing
2. Health
3. International
4. Nature
5. Experiment
All members should complete at least one activity from each section and then complete the final lighthouse challenge. This craft is to remind everyone to keep their Guiding light shining.
Congratulations to Rebecca from County Tyrone on winning the badge design competition.
Suitable For
4-7yrs

7-10yrs

10-14yrs

14-18yrs